Deck Materials and Siding
​
Building Solutions is one of Central Oregon's leading providers of residential and commercial decking and siding materials. Quality siding improves the appearance and value of your home. It can also reduce utility costs.
​
We supply sustainably-harvested redwood deck materials., and decks and siding in cedar, composite, and more. From large decks for entertaining to a small, intimate space for relaxing, you will find the deck materials you need under one roof at Building Solutions.
​
We are proud to provide the finest quality siding and decking materials from the world's finest brand names. Stop by our design center to see our in-house selection and to get an accurate estimate for your building project. Our friendly staff can help you get everything you need for the job.
​
We can deliver deck materials for an individual or an entire subdivision. We stock fine deck materials and siding from top names like Humboldt Redwood, OrePac, and Trex. We also carry a variety of railing and fencing options to finish your new backyard project.
​
Visit our Showroom
​
Visit our design center in Bend to see our deck materials and siding displays, or call now to get your next project underway.
​
More Than siding and Decks
Building Solutions in Bend is your one-stop shop for construction materials. Besides decking and siding, our Bend lumber yard has three acres of lumber, windows and doors, roofing materials and even hardware and tools.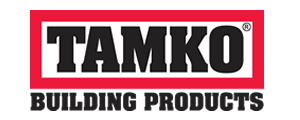 Redwood Deck Design Tools
​
Thinking about adding a new deck to your home? Or updating your splintered, old decking and railings? Redwood is a beautiful and long-lasting natural material that we supply from Humboldt Redwood. Start planning your new deck today with Humboldt Redwood's deck design tools.
​
Redwood Pergola Design Tool
​
A pergola adds beauty and needed shade to your exposed patio and living areas. Building Solutions supplies high-quality sustainable redwood lumber from Humboldt Redwood. And planning your new pergola is easy with Humboldt Redwood's pergola design tool.
Deck Materials - by Humboldt Redwood